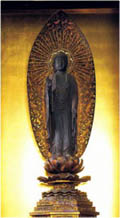 Welcome to the on-line Journal of Shin Buddhism.
This site seeks to convey the great breadth and depth which the Pure Land teaching offers to those who are looking for an accessible spiritual path in the modern world.
We welcome contributions that are relevant to the doctrinal concerns of this tradition.

Poetry, Personal Reflections & Dharma Talks